© 2020-2023 All rights reserved.
Portfolio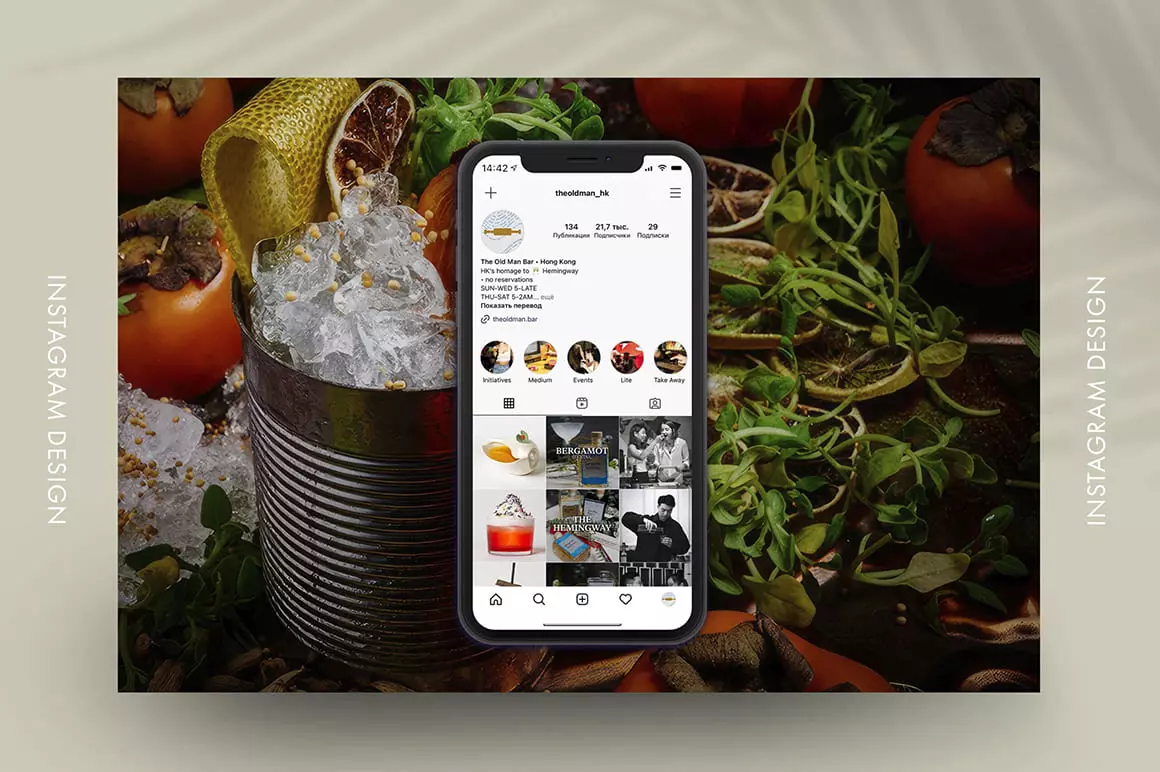 Clients
I'm really enjoying this, it turned out great! The work of the Movenet team is simply a bomb, which is what I expected of course. It's nice when the result meets expectations! The clients are thrilled! Many thanks!
Guys, thank you for working with my hair coloring account. I look at it now and rejoice, and most importantly, I have a lot of clients now. And thank you for the tips and instructions on further work on the profile!
After the work of SMM specialists from "Movenet" on the Instagram page, everything became orderly, everything became harmonious and looks premium! Sales through Instagram gradually started.
We express our gratitude to the entire MoveNet team, and especially to Victoria! Thanks to you, we have accelerated the work processes through Instagram in a short time!
Victoria and Ivan, thank you very much for helping to develop the dance studio! Over the year and a half of your work on our social networks, it has been as effective as possible!
"Movenet" team, you are our accelerator of work processes! Clients now immediately understand what we offer. I express my deep gratitude! We work neatly through direct.
Thanks to the entire MoveNet team for productive joint work. Always made stunning photo and video content, thought out promotions to attract customers and competently launched the target.
Respect to the MoveNet team for prompt work and creativity! In just a few days, we have developed a stylish and youthful design of posts and solved problems with the advertising account.
"Movenet" agency, thank you for the textiles in Sochi. We look at it now and rejoice, after its complete transformation. And thank you for the detailed document with all materials and further work on the profile!
Thanks to the Movenet agency, we have a beautiful visual and designer menu. There was always pleasant feedback from clients from running Instagram. Competently set up the target.
I really liked the work of the MoveNet team, the guys are real professionals in their field. The sale of subscriptions has increased and we have started to stand out among competitors.
Instagram
The cost of our agency's services depends on the number of connected traffic sources, as well as the list of additional works.
Call us, and we will give you a more accurate guidance on prices and timelines for promoting your business.
Promotion involves many nuances. We offer you a full range of services for creating and improving your account. Here you can choose a comprehensive approach – service promotion packages, if you need one-time services, pay attention to the drop-down menu below.
1. Promotion strategy
2. Design and decoration
3. Corporate identity
4. Content plan
5. Stories: editing/design
6. Audience search.
7. Account management
Items 1-7 +
8. Audit of the account
9. Actual icons
10. Maintaining Reels
11. Account Health
12. ToS & ToR production
13. Maintaining Guides
14. Unique Hashtags
Items 1-14 +
15. Content filming
16. Working with bloggers
17. Bot cleansing
18. Statistics in PDF
19. Exiting shadow ban
20. Additional design work
21. Live broadcasts
Promotion Consultation
Detailed account analysis
Your profile review
Current trends analysis
Instagram feed review
Posts, hashtags, geolocations review
Recommendations for account styling
Proper composition of headlines
Promotion management recommendations
Identification of your business benefits
Marketing strategy recommendations
Content improvement recommendations
Understanding how Instagram works
Answers to your questions
Determining your advantages
Bonus: 10 topical themes for posts
Naming
Developing a name
Ensuring the brand corresponds to its attributes and values
Uniqueness in the category
Easy transliteration
Pleasant sounding
Competitors Analysis
Market and competition assessment
Forming pricing policy
Content efficiency analysis
Identifying your strengths and weaknesses
Content Plan Development
Features and expectations of your target audience
Time optimization
Clear posting schedule (entertainment, selling, engaging, informational)
Setting correct priorities
Convenience in planning
Planning goals and tasks of the text
List of thematic publications (from 10 to 50 topics for publications)
Profile Header Optimization
Cost includes: 3 profile header options
Designing Instagram profile header, addressing client's pain points, including USP in the header for maximum conversion
Setting your correct positioning in the media space
Selection of keywords for the "name" line
Writing the "about yourself" section
Address
Creation of Thematic Rubric
Determining the type of content for the rubric
Developing the rubric based on the account theme and audience for stories or post
Creating an individual hashtag for the rubric
Development of Contests/Giveaways
Help in choosing a gift, corresponding to the account theme
Defining the format of the contest, terms and conditions and duration. Development of the giveaway conditions
Way of choosing the winner: main mechanics
Promotion of the contest in Instagram (separate payment)
Audience Engagement
Communication with subscribers in comments and Direct Messages.
Manual direct messaging about relevant information/promotions.
Handling objections.
Responses to negative comments.
Targeting Configuration
Finding target audience based on given parameters.
Development of promotional strategy.
Preparing promotional strategy and setting up advertising campaigns.
Evaluation and analysis of performance.
Reporting.
Monthly Account Analytics
Subscriber growth dynamics.
Growth and development indicators of the profile.
Determining optimal times for posts.
Engagement via likes and comments.
Analysis of tags and identification of the most effective ones.
Correlation between likes and post timing.
Analyzing followers by gender, countries, and cities.
Determining reach and interests of followers.
Number of received likes and comments.
Advertising with Bloggers
Determining type of collaboration.
Compiling a list of suitable bloggers.
Analysis of target audience and potential clients.
Creation of technical task and ad formation.
Choosing the format of ad presentation.
Control with statistical and analytical data collection.
Gamification of Content
Creating games for your profile to engage the audience.
Attracting attention to your brand.
Increasing audience loyalty.
User engagement.
Account Problem Resolution
Account unblocking.
Removing "I'm not a robot" captcha from account.
Disconnecting the account from another page.
Unlinking phone number from account.
"Help us confirm" issue resolution.
Other problem resolutions.
Development of a Visual Concept
Brand fonts and colors, selection of a color scheme, and main 'brand' colors.
Formative graphics: additional graphic elements and their combinations, which make the style more unique, spectacular, and communicative.
Brand photostyle, determining principles and rules for creating photographic images.
Special compositional techniques.
Logo
Development of a unique logo.
Creating a certain image of the company and everything associated with it.
Development of the company's corporate style and brand book.
Communicating a certain atmosphere, sensations, and aspirations through the brand.
Avatar
Creation of a designer avatar in the style of your brand.
Development is based on an existing logo or photo.
It can carry the motto of the site or store.
Will attract the attention of visitors to your page.
Designing Highlights
Development of thematic icons for relevant Instagram stories.
Based on your color preferences.
We'll pick out cover names.
Forming correct associations with each type of Highlights.
Stories: Photos, Animation, Video.
Static stories in a unified design and style.
Animated stories with live effects and text.
Combined stories with animation, video, and text.
Series of compositions where one story transitions into another.
Stories designed specifically for targeting.
Writing posts
Short selling posts, life hacks, atmospheric posts, engaging, entertaining.
Detailed selling posts, expert, useful.
Brand legend, story about you.
Ad text for target.
Rewriting your text, checking, supplementing and correcting.
Monthly content plan from 15 posts.
Infinite Collage Feed
Instagram feed where posts transition into others in a certain theme.
We'll fill your feed with stylish and useful content.
For those planning to focus on Stories and need a visual basis to start.
We'll choose an elegant color scheme, where there won't be anything extra, your photos will be at the forefront.
Video Editing
Professional editing of videos up to 60 seconds long
We edit videos from your source materials
Stabilize the video (if possible), eliminate shaking and swaying
Color correction and improvements to the visual component of the video
Add various effects (acceleration, deceleration) and high-quality transitions
Add various animation elements
Advertising Creatives Design
Development of 1 advertising creative in 3 variants
Adaptation for stories/posts
Simplicity for the consumer - creative approach
Advertising creative design that will naturally blend into the feed
Guide/Advice
Development of an interesting thematic selection for your audience
Places with geolocations - we indicate the addresses of places on the map
Favorite products, create recommendations or wishlist
We structure publications, simplify access to series of related posts
We develop pleasing visuals with a general concept and idea
Live Broadcasts
Development of live broadcast themes
Live broadcast announcement - design
Choosing the ideal location
Conducting a live broadcast with special equipment: camera, tripod, microphone, lighting, etc.
Fluent oral speech
Discussing topics with subscribers
Live broadcast with partners
Summarizing contests
Recording the broadcast
Reels Covers and Content
Script for shooting Reels videos
Focus on usefulness and entertainment
Virality - creative approach
Montage of content by blocks: preview, introduction, main part, conclusion
Cover design that will harmoniously blend into the feed
Personal website on taplink
Modern link in the profile header
Lightweight business card site for mobile phone
Simple interface consisting of swipes (even a child can handle it)
Quick access to important information
Premium design - looks high-quality
Links to social networks without restrictions
Account Audit in PDF Presentation
Impressive presentation of the pros and cons of your account
Principles of clarity that improve information perception
Tips and methods for promotion
Examples of naming and profile header
Approximate visual of the feed: 9 posts
Expert conclusion
Web-sites
Choosing a website is actually much simpler than it seems. Everything depends on the functional purpose. That is, first you need to define the purpose of the site, and then its type, structure, and functions.
A website consisting of just one page. It helps to quickly sell a product/service, attracting a large number of buyers.
Quick Start
Landing page
Capture page
One-page website
Do you want to trade or offer services? If you have a clearly formed offer and information can be read on the fly, then a landing page is at your service.
Up to 5 pages: company information, information about goods/services, contact information, promotions, news, etc.
Budget-friendly
Necessary information
Full-fledged website
Video/Photo content
Is the site intended to inform your customers? Business card website/Corporate website is your choice. If desired, you can add a forum or a blog – these are useful tools for support and informing users.
It is possible to shape the vision of the organization, influence impressions about products and services, thereby promoting them.
Services
Interaction of employees
Customer-oriented
Information
Do you want to trade or offer services? E-commerce store or catalog at your service. However, the catalog is much less convenient compared to a full-fledged online store, with the exception of certain types of business.
Product catalog with prices and the ability to place an order and pay for it online.
Pay per click
Wide audience reach
Comparison/evaluation of goods
No strings attached
Website classification is somewhat conditional. As a rule, most internet resources have features of different types of sites. Competent combination of functionality, structure, and design of your online representation – that's what's really important.
650€
Service: 35€/ per month
1 page
1 product/service
Specific goal
Clear strategy
Minimalism
Load speed
1300€
Service: 65€/ per month
From 5+ pages
Simple structure
Main products/services
Diverse content
Active interaction
Informing clients
Contacts
2700€
Service: 145€/ per month
From 10+ pages
Catalog of items/services
Full interaction
Informing clients
User registration
Consultation
How to get there
Online payment
About us
We provide services for online business in the field of digital technologies. Social networks, contextual and media advertising, processing of top-notch photo and video content, creation and promotion of websites, reputation management are used to advertise the client's company or form its positive image.
Questionnaire
We send you a questionnaire, and then process the result
Contract
We sign a contract protecting your rights
Payment
After the prepayment, we immediately start work
Marketing Education
2020
Siberian Federal University
Marketing
The discipline reveals theoretical knowledge and practical skills to master the concepts of modern marketing in various fields of practical activity.
2019
Siberian State University
Quality Management
The discipline involves the development of new, more effective means of quality control, the organization of work on the introduction of information technologies in quality management.
2016
Siberian Aerospace University
Advertising and Public Relations
A PR specialist creates materials that promote certain products, companies, or organizations. His skills determine how successfully public opinion will be formed.
Graphics education
2014
Siberian Federal University
Animation and Motion Design
The purpose of the discipline is to use new ways of interaction of graphics, video, and animation in the modern media industry.
2012
Institute of Pedagogy, Psychology, and Sociology
Graphic Design
Graphic design as a discipline can be classified as one of the artistic and professional disciplines focusing on visual communication and presentation.
Marketing
Images
Digital Design
Social Media
Time Management
Communication
Problem Solving
Social Networks
Flexibility
Visual Appearance
To perform complex work, it is not necessary to hire a lot of people. Quantity never compensates for talent, and two people who don't know something are no better than just one.